Pizza, the more I get it more I love it. It is no more limited to an Italian cuisine, we have now created so
many versions of it that it is now omnipresent. Prantha pizza, chocolate pizza, Paneer tikka Pizza, and
many more versions of it have already been created. And believe me, we love it!
I know when we say pizza, the restaurants which strikes us first are Dominos, Pizza Hut. But our city
beautiful has many more places which make delectable pizza, let me share some of my experiences.
La Pinoz
With many outlets in the city, La Pinoz is quite famous with the localities. With the wide variety and
varying sizes, La Pinoz is slowly becoming favourite of many. The best part is their crust, that is crispy.
The pizza is yum, be it Veg. or Non Veg., both are delicious.
Cassa Bella Vista Pizzeria
The name says it, Casa Bella Vista Pizzeria has more than just beautiful ambiance and courteous staff.
The pizza here are thin crust, the names are although bit twisted, but the taste is perfect. Make sure you
taste the sauce before ordering the pizza.
Quiznos
Not just the subs, but Quiznos(Now Boston Bites) has much more to offer, the cookie is yum, so are the
pizzas, especially the pizza with Indian tadka, i.e. the Paneer Tikka Pizza. The service is quick and staff is
really nice. The crust is normal and size is I guess 9 inches.
Dumis Kitchen
Dumis kitchen is for home delivery and take away only, however now they have discontinued the
chocolate pizza, but it was the first place in Chandigarh where I had it. The pizza was great, chocolaty,
and sweet.
The Rumour Mill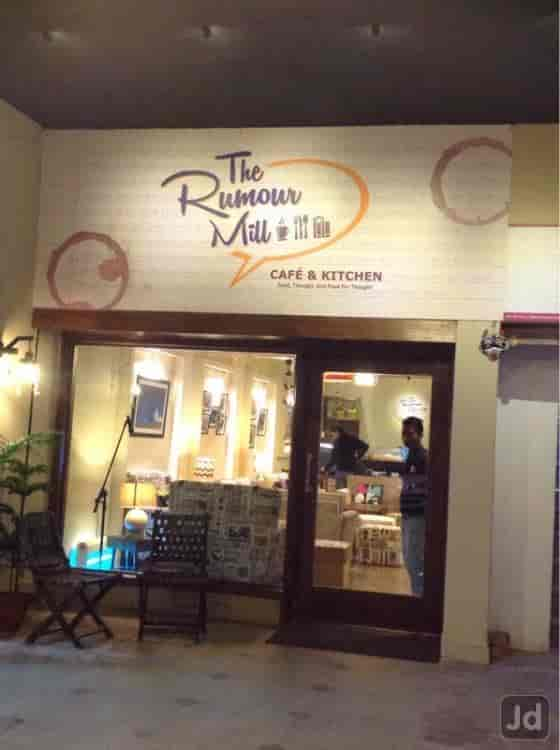 Rumours are still loud that the place is great to hang up with bunch of friends. The added advantage is
the scrumptious food. The pizza here is thin crust and worth having.
Viva Mexico
The Mexican specialists and one of my all time favourites. They prepare one of the best thin crust pizzas,
the crust is crisp and delicious and the size is more than enough to serve two. Every time I order they say
that it will take time, but believe me its worth waiting.
Virgin Courtyard
This place is well known to almost all Chandigarh people. This place is perfect for date, celebration,
peaceful time and what not. Along with its beautiful ambiance, Virgin Courtyard offers delectable Italian
food. Pizzas from this place are super, if you havent been here then rush 🙂
I know there are many more places, please share your experiences by commenting below 🙂
Happy Eating 🙂 🙂