On Teachers' Day I am reminded of Dr. Radhakrishnan's thoughts on teaching where he says, the true teachers are those who help us think for ourselves. In my three decades of teaching at the venerable institution of St. John's, I had strived to base my teaching philosophy on a similar creed. In the modern age where we have progressed to a time where information is freely available on the Internet and opportunities to excel in various disciplines of life are limitless, the ability to choose a way of life, to think on your own feet and to make good life decisions becomes critical and I think teaching how to make these choices is what separates a great teacher from a mediocre one.
If you ask me about my most enjoyable time in my life, I would not hesitate for a moment to say that walking the corridors of St John's and being amongst my brilliant students was the best thing I have done. I have numerous close friends in the staff who have over the years become part of my extended family of students and teachers and with whom I am still extremely closely connected. Teaching at St Johns for me has been like tending a big beautiful orchard where seeds of talent and brilliance are planted and nurtured with love and attention and great teaching which has given rise to so many lovely trees of great careers and brilliant minds manifesting themselves in the form of our students and alumni.
I am reminded of some of these beautiful trees, my students of yesteryears -Justice Ajay Tiwari, who passed with distinction from St John's in the year 1976, came from an eminent family of jurists with his grandfather being Advocate for PEPSU and his father practicing in the district courts in Patiala. He did his BA in Eco hons from PU in 1979 moving on to doing an LLB from PU in 1982 and LLM from Punjabi University in 1984 standing first. He was awarded the college colors for debate and declamation.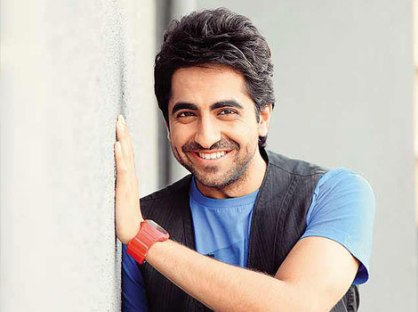 I remember Ayushmann Khurana to be always fun loving and thoroughly active during his school and college days. He had a love for serious theatre and participated and won many awards in many street plays and theatre which paved the way for his acting career.

Another name which comes to my mind is of Vivek Atray, acclaimed Civil Servant, motivational speaker, author and sportsman, who served as DC Panchkula. He was a dedicated and intelligent student and is now passionately involved in guiding other young careers.
A great teacher needs great students and over the years I have been blessed to be able to have guided the lives of these brilliant minds. I would like to thank my fellow colleagues, staff of St John's and my beloved students for defining my life and giving an outlet for my love of teaching. I would end with a quote from the author Khalil Gibran-
"You are the bows from which your children as living arrows are sent forth. To all the teachers who build a loving nurturing bow for our children to march forward, I salute your spirit on Teachers Day."